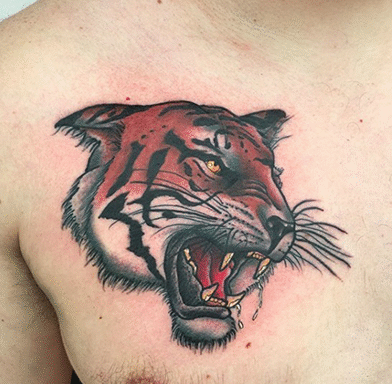 Co-Owner / Tattooist at Black Sword Alliance in Muncie, IN. Owner of Muncie Tattoo.
Tattooing Monday & Tuesday by appointment, Wednesday-Friday open-close, Saturday by appointment or chance, email for more info or click HERE to book an appointment. NO MINORS, MUST BE 18+ WITH VALID I.D. TO BE TATTOOED.
Proud member of The Coalition for Tattoo Safety and the historic Bristol Tattoo Club.
6/3/2019:
PLEASE READ IF YOU ARE A TATTOO ARTIST, COLLECTOR, ENTHUSIAST, ETC:
The Personal Care Products Safety Act (S.726), introduced by Sen. Dianne Feinstein and Sen. Susan Collins, and the related Energy and Commerce Committee draft legislation are concerning to me for two reasons. First, should ingredients in tattoo ink be nominated for review, the timeline to provide substantial proof of their safety, despite decades of use without negative consequence, is insufficient. It takes years to test ink that will be in the skin permanently to fully account for the range of possible long-term effects and technology with that capability was only developed very recently. Second, the FDA does not have experts with the relevant experience of working with and understanding the tattoo industry and our products, which differ greatly from those of traditional cosmetics.
Click HERE to download a letter to send to your representatives and congressmen/women and help preserve safe and responsible tattooing.